Vision
At Orizuru Therapeutics, we conduct business under the following policy.
Bring Hope for Better Health through
the infinite Power of Science

To deliver innovative iPS cell-based therapies for patients, especially focusing on achieving clinical proof of mechanism.

First Objective

Development of regenerative medical products through cell transplantation.

Second Objective

To support drug discovery research and develop infrastructure for regenerative medicine research by utilizing iPS cell-related technologies.
Background of the Orizuru Therapeutics and T-CiRA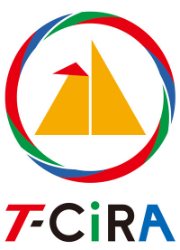 The discovery of induced pluripotent stem cells (iPS cells) in 2006 had a strong influence on the development of stem cell research and opened the infinite possibilities for drug discovery and regenerative medicine.
To develop clinical applications of iPS cells, Center for iPS Cell Research and Application (CiRA) at Kyoto University and Takeda Pharmaceutical Company Limited (Takeda) have been conducting "Takeda-CiRA Joint Program for iPS Cell Applications" (T-CiRA) since its agreement in 2015.
As the program progresses, a new framework is required to accelerate the realization of iPS cell-based therapeutics in a timely and effective manner.
Orizuru Therapeutics aims to
become a global leading company for clinical realization of iPS cell technology and provide solutions in all aspects of therapeutic R&D
Concept behind the logo
This logo represents the succession of the T-CiRA program, the expression of iPS cell technologies, the origin from Japan, and the desire of each and every employee to make use of iPS cell technology for the benefit of society.